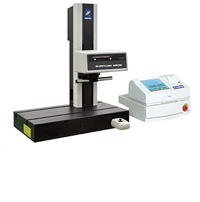 Carl Zeiss Surfcom Handysurf
With a sleeker design, new 2.4-inch color LCD screen, and improved user interface for intuitive operations, HANDYSURF+ offers a simple quality assurance option for measuring surface parameters throughout production. It is an ideal solution for the automotive, mechanical engineering and medical technology industries. Easy-to-use, mobile and flexible for measuring, analysis and logging Compact design.
Work quickly using the automatic function for the measuring range, total path, cut-off and magnification.
Measure in various positions: horizontally, vertically and overhead.