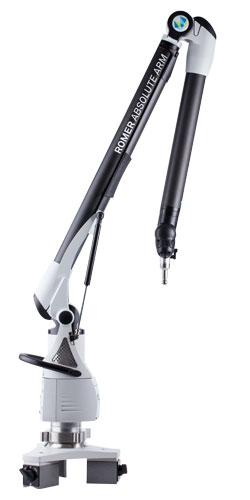 Hexagon Portable Romer(Scanning/Probing)
We use portable romer(scanning/probing) of Hexagon company. It is Mobility, stability, low weight and high-performance laser scanning and probing packages make it an all-purpose 3D measurement tool.
The portable Romer with the fully-certified and integrated RS4 laser scanner is an all-purpose portable measuring system designed to meet the needs of almost any measurement application, whether scanning or touch-probing.
Romer switching easily between probe measurement and laser scanning at any time, the ROMER with Integrated Scanner is ideally suited to product benchmarking, point-cloud inspection, rapid prototyping, reverse engineering, virtual assembly.
A ROMER portable measuring is a good investment. The time required to train users is minimal. The ROMER portable increases productivity and minimizes off-spec production – in the long run, and with absolute efficiency.