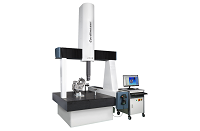 Accurate CMM
Autus Metrology has been involved in co-ordinate measuring machine for many years and we use Accurate CMM.
We have the accurate with a complete range of 3D Co-ordinate Measuring Machine to meet the full requirements of various industries such as Automotive, Aerospace, Ship Building(Marine), Railways & Locomotives, Textiles, and Oil & Gas Industry.
We provide 3D co-ordinate measuring with accurate for all different types of car body parts. we have done more efficiently and successful 3D coordinate measuring. We providing the best 3D coordinate measuring services including accurate CMM. We evolving new reliable, and high-quality measuring technology, we have been continuously shaping our services to meet the growing demand for fast, secure and accurate interactive measuring.
Accurate has a strong team of skilled engineers to provide Measuring solutions for wide range of applications.